Standards guarantee quality and efficient processes
Rely on our many years of experience
The highest quality standards are essential in the pharmaceutical business to achieve GMP compliance. We implement the increasingly complex regulatory requirements unconditionally.
Rely on our many years of experience in quality, anchored at the highest hierarchical level of the company. The application of a standardized quality management system and regulatory support during all phases of the product life cycle, enable us to maintain our high quality level.
Qualified Person
QP - Qualified Person is an important element of our quality system

Through our experienced quality assurance team, we provide all the necessary services to achieve GMP compliance. Continuous improvement as well as the implementation of new regulatory requirements are part of our daily tasks.
Inspections by authorities
Audits
Approval by qualified person
Qualifications of cleanrooms according to EU GMP Annex 1
Audits for cleaning validation
Qualification of suppliers and contractors
Annual quality inspection of products
Support in regulatory matters
Harmonization and standardization
Digitalization of processes
Implementation of GMP training
Data Integrity & Data Governance in the company
Qualifications of computer-based systems
Authorities which have already inspected us
An important integral function
At our company, the Qualified Person (QP) is an important element of our quality system. The QP is also an integral part of the manufacturing license and is personally approved by the District Government of Muenster, focusing on quality evaluation and release function.
As we are a multinational contract developer and manufacturer, the QP also has to make sure that all customers' quality considerations are respected, as defined in the approved Quality Agreements and internal quality procedures – especially against the background of the different country requirements. For that reason he or she is also directly involved in establishing Quality Agreements and maintaining the agreed status.
Scope of tasks of the qualified person
Releases and audits
Release of commercial batches and clinical trial batches using one QMS
Release for shipment vs. release to market
Release of medicinal products and test products on to the market in adherence to the Regulations of § 16, subsections 1 to 6 of the AMWHV and for imported medicinal products to the regulations of § 17, subsections 1 to 3 of the AMWHV.
Batch certification according to EU-GMP-Guide Annex 16
EU-release for imported drug products
EMA QP declaration on APIs
Auditing of API manufacturers for regulatory purposes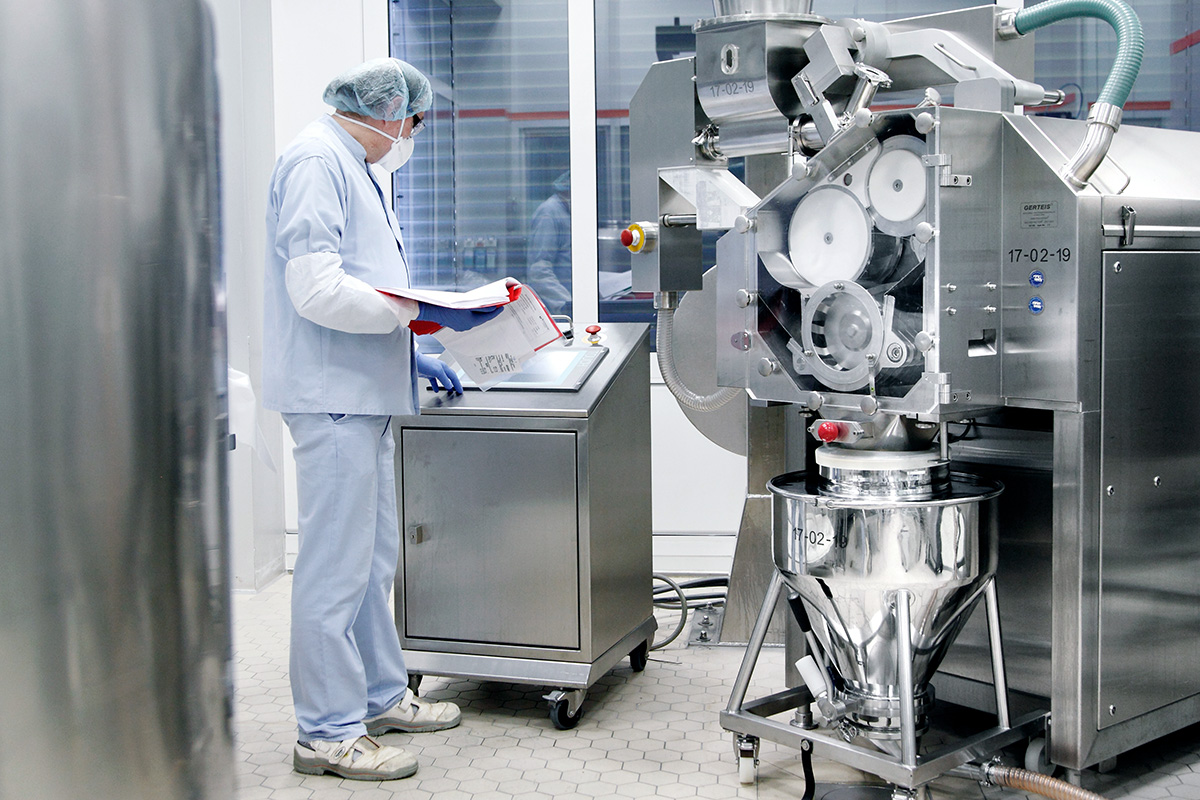 Inspections
Ensuring that retention samples are stored from each produced batch of a finished medicine in accordance with the provisions of § 18, subsection 1 of the AMWI-IV as well as from each batch of starting materials used for the production of medicines in accordance with the provisions of § 18, subsection 2 of the AMWHV
Ensuring that enough samples are stored from all testing materials and their labels and printed packaging materials in accordance with the provisions of § 18, subsection 3 of the AMWHV
Controlling of the fulfillment of the requirements of subsection 8, enclosure 16 to the EU GMP Guidelines
Ensuring that all papers confirming the compliance of each batch with the regulations of the AMG and the AMWHV are recorded in a consecutive register
Ensuring that contracts have been concluded with contract manufacturers and contract laboratories
Ensuring that a QM system has been established and is being implemented at Rottendorf Pharma GmbH
Other topics that might interest you